Expect the best
About Our Luxury Fleet
Making any event or occasion a once in a lifetime memory with your own personal chauffeur
You can trust that Jacksonville PB has the highest quality fleet in the entire Jacksonville area. You won't find better vehicles at such an affordable prices! We are constantly updating and upgrading our fleet of vehicles, be it installing modern amenities to our existing buses or building out our next luxury vehicle offering for our customer, we are working hard to bring you the newest and best experiences in the Northern Florida transportation industry. The key to our continued to success and expansion is our loyal customers.
It's not just about providing a fun and celebratory environment on the inside though, our vehicles must also be well maintained from the tires up. We have a wonderful team of mechanics who make our vehicles are road ready before we will clear any of our buses to leave the garage. They go though a detailed and comprehensive, multi-point checklist to catch any signs of wear and tear that has occurred since the last journey. When you and your guests ride with us you know you are going to ride in safety and style.
33 Passenger
White Party Bus
Vehicle Highlights
Booming audio system
Limo-style leather seats
Hardwood flooring
Vibrant lighting effects
Dance poles
Reserve Today
With space for up to 33 passengers, this party bus the perfect vehicle to hit the town with all your best friends and family while you celebrate any special occasion from birthdays to weddings and more. This bus is decked out with the finest features and amenities to keep your party going all night.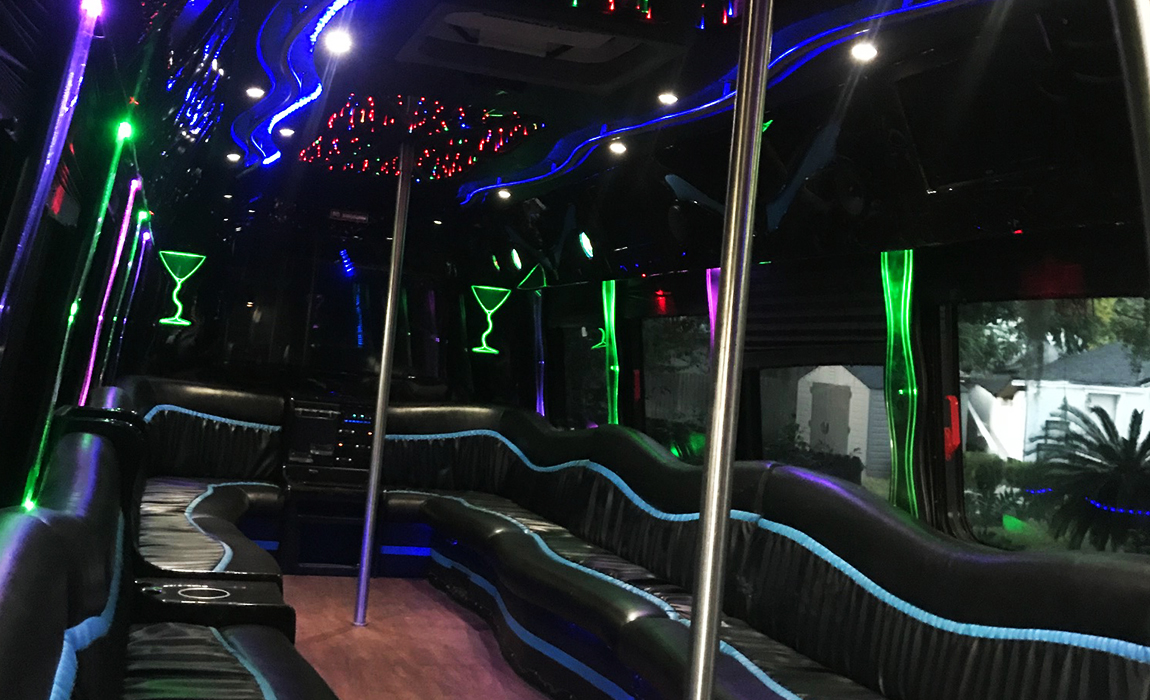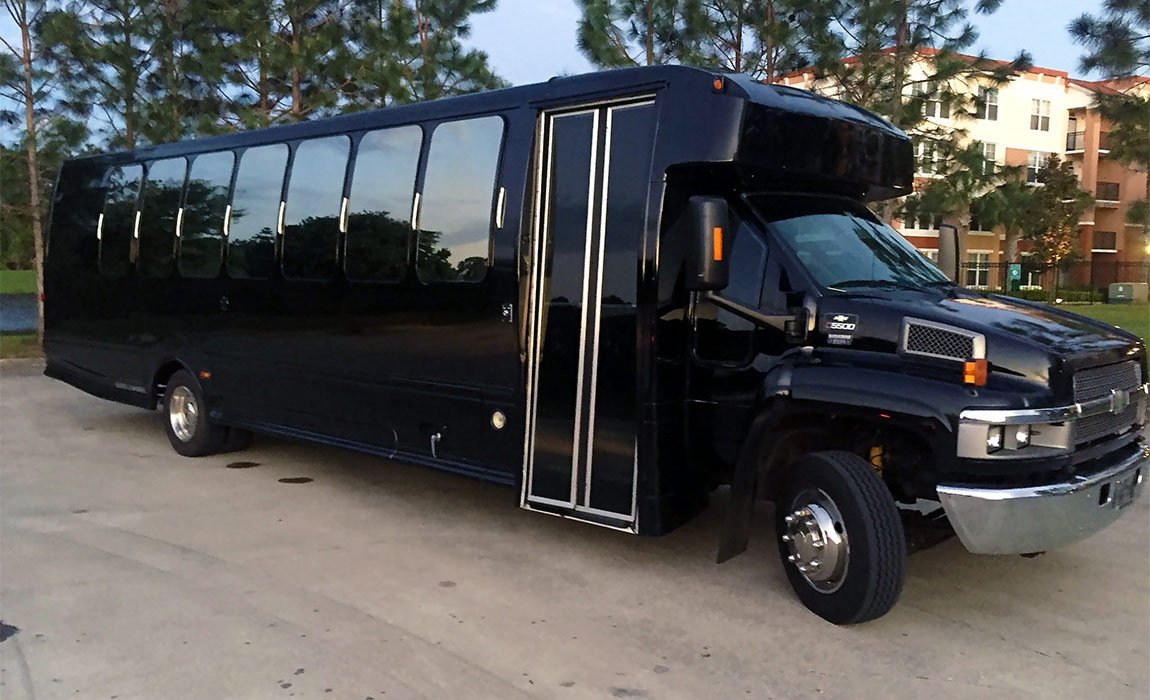 30-32 Passenger
Black Party Bus
Vehicle Highlights
Contemporary leather interior
Premium sound system
Hardwood flooring
LED party light system
Ice filled bars and coolers
Reserve Today
This is the nicest of our luxury buses we have and your friends and family will love it and be just as impressed as you. The beautifully renovated hardwood flooring is made for dancing all night long, while the customizable playlist option on our audio systems makes it as easy as ever. Our guests love this bus for all kinds of events.
28-30 Passenger
White Party Bus
Vehicle Highlights
iPod compatible sound system
Custom wraparound seating
Hardwood flooring
LED lighting throughout
Built-in beverage & ice station
Reserve Today
It holds up to 30 people but for smaller groups it gives you plenty of space to move around or bring things with you. When you step on you'll be dazzled by the ambient mood lighting and wraparound custom leather interiors fit for a king. Our clients love it for nights out on the town in Jacksonville, as well as weddings & corporate events.